Shopping Basket
Your Basket is Empty
There was an error with PayPal
Click here to try again
Thank you for your business!
You should receive an order confirmation from Paypal shortly.
Exit Shopping Basket
708-301-1787 708-302-2244
Chicago Area Transportation Made Easy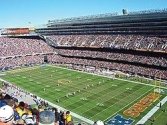 Although the end of summer and return to school are a bummer, warm weather will stick around for awhile in Chicago, bringing beautiful color and a new season of football and festivals. The Chicago Bears home opener against the Green Bay Packers is a Thursday night game on September 5, 2019, to kickoff to the NFL season. They return September 29th against division rival Minnesota Vikings. See the full 
schedule
.
From the NCAA Big Ten Conference, the Northwestern Wildcats host Michigan State on September 21st. Find the Northwestern schedule 
here
.
Commuting from Orland Park, Palos Heights, Palos Hills, Frankfort, Mokena, Tinley Park, Lemont, Lockport or surrounding suburbs to Soldier Field or Ryan Field in Evanston can be stressful. Limousine service, car service or 
party bus rental
 from Southtown Limousine will provide safe, reliable and stress-free 
transportation
 so that you can relax until game time. 
Fall also brings a variety of festivals and outdoor activities to Chicago. The Chicago Jazz Festival takes place 8/23-9/1, Oktoberfest Chicago 9/27-29, and many Halloween activities throughout Chicago and surrounding suburbs. Learn more about community 
events
 to
attend
.
Traveling with 
Southtown Limousine
 will not only save time and money, but can be a special treat for family or date night and the safest option for residents of New Lenox, Plainfield, Palos Park, Orland Park and Tinley Park can get to the game or festival easily and safely. Book car service, limo rental and party bus rental from Southtown Limousine. 
Contact us
 today for a quote for visit our
website
for 
special offers.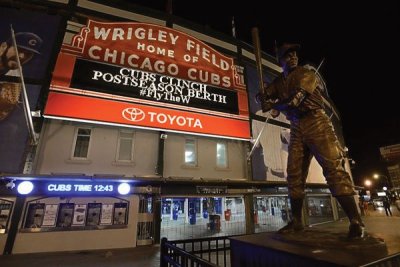 The Chicago Cubs have achieved their best record since 1935 and still have a chance to surpass their best record dating back to 1909. With that, the MLB playoffs return to Chicago this October, with the Cubs maintaining home field advantage throughout the NLDS and NLCS. 
It has been an exciting year at Wrigley Field. The team has a long list of accomplishments and hopes to add the biggest accomplishment of all - a World Series Championship. The Cubs made All- Star history when their entire infield started in the 2016 All-Star Game. Two players have surpassed 100 RBI and more than 30 home runs, and four starting pitchers are among the top 10 best ERA's in major league baseball. Add Cy Young, Gold Glove and MVP candidates and the Chicago Cubs provide fans with much to brag about.
Needless to say, October will be crazy in Chicago. If you are planning to travel to Wrigley Field for a playoff game or visit the area to cheer from a local bar and celebrate with fellow fans bleeding blue, consider Southtown Limousine for your
transportation
 options
. The Cubs first home playoff game will be Friday, October 7th. See the rest of the playoff schedule
here
 and book your car service, limo rental or party bus rental now.
Contact Southtown Limousine
for rates from Tinley Park, Palos Heights, Lemont, Plainfield, Frankfort, Orland Park, Mokena and all of the southwest suburbs down to Chicago and Wrigleyville.
Travel safely with Southtown Limousine and enjoy playoff baseball with family, friends and clients. Inquire about corporate accounts and all of Southtown Limousine's
transportation services
.
Call today
.
Spring 2016 has finally arrived in Chicago! With the excitement of warmer weather, spring blooms peeking out of the ground, and Chicago baseball, comes spring break vacations and prom. Spring break and prom are two of the best opportunities for booking transportation service from Southtown Limousine.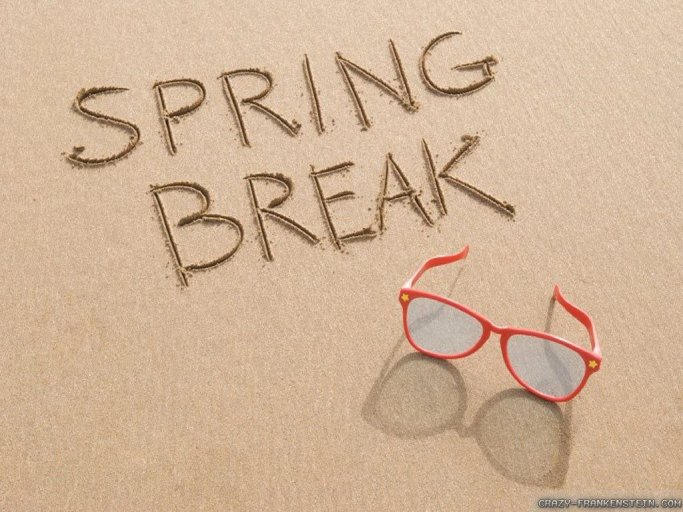 Chicago's O'Hare Airport is one of the busiest airports in the country.  This year, U.S. air travel for the spring break season
is expected to jump 3% over last year
, setting a new record. If you are planning a spring break trip out of O'Hare Airport or Midway Airport, it would be a good idea to book a limo or sedan and benefit from door-to-door transportation service.  Southtown Limousine will get you to the airport safely and eliminate some of the transportation hassle from your vacation. Southtown Limousine will monitor traffic from Orland Park, Tinley Park, Palos Park, Mokena, New Lenox, Lockport, Plainfield and all of the southwest suburbs to O'Hare Airport and Midway Airport and will make adjustments so that you arrive in enough time to enjoy a pre-boarding cocktail or snack. 
Prom season is also here and area high school students will be traveling throughout Chicago and the southwest suburbs from April 22nd through May 7th to celebrate the year's biggest event. This is a very busy time of year, so
contact us
today for limousine rental or car service for your Chicago airport transportation, as well as party bus rental and
prom limousine
service. Check our
special offers
for today's deals.
Chicago will enjoy more than warm weather this spring!  Both the Bulls and the Blackhawks are playoff bound!  The NBA playoffs will begin April 20, 2013, with Stanley Cup Playoffs starting shortly after, on April 30th. Should both teams enjoy playoff succes, fans could find themselves commuting to the United Center through June.  Southtown Limousine will get you there safely and hassle-free.
The Bulls defense (third in points allowed) should earn them at least a second round appearance.  The health of Joakim Noah and the return of Derrick Rose will greatly affect the Bulls chances of going the distance, even with the breakout performance of Jimmy Butler and his recent success on both ends of the court.  Can the Bulls overcome the Heat in a seven game series??? Let Southtown Limousine provide limo service or party bus rental to the United Center or your favorite watering hole to find out!
After a 21-0-3 start, the Blackhawks were the first team to clinch a playoff berth. Their sights are now set on the President's Trophy, which they last earned in 1990-91, and home ice advantage.  Blackhawks home playoff games mean heavy traffic into Chicago!  Don't risk missing the opening faceoff sitting on the Eisenhower!  Southtown Limousine will bring you from your front door to the United Center entrance while you relax and enjoy the company of friends.  Get home safely and conveniently with car service from Southtown Limousine!  Call 708-301-1787 today or visit our
special offers
page for United Center deals from Chicago and surrounding suburbs.
/