Shopping Basket
Your Basket is Empty
There was an error with PayPal
Click here to try again
Thank you for your business!
You should receive an order confirmation from Paypal shortly.
Exit Shopping Basket
708-301-1787 708-302-2244
Chicago Area Transportation Made Easy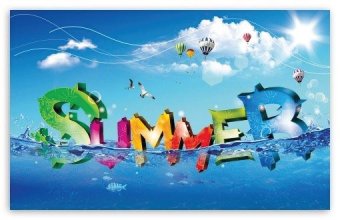 Summer is the best time to be in Chicago! And safe, reliable
transportation service
adds to summer fun. Whether you're heading to the beach, a concert at Northerly Island, or an outdoor fest in the city or the suburbs, residents of Orland Park, Mokena, Frankfort, Lockport, and Plainfield have a variety of
transportation options
available from Southtown Limousine.
June brings
Country LakeShake
to Chicago's Huntington Bank Pavilion at Northerly Island, with three days full of performances. In July, treat yourself to the best BBQ and three days of country's hottest stars at
Windy City Smokeout
taking place at Chicago's United Center in parking lot C. And in August,
Lollapalooza
returns to Grant Park for four days of nonstop music and fun.
Don't waste any part of your day sitting in Chicago traffic or looking for a place to park. Get your friends together and enjoy these outdoor festivals with safe and convenient transportation. Southtown Limousine can provide limo rental, car service, or party bus rental from Orland Park, Palos Park, Palos Heights, Homer Glen, Lemont and all of the southwest suburbs. Call 708-301-1787 or
contact us
online to get a custom quote for your fun-filled Chicago summer day!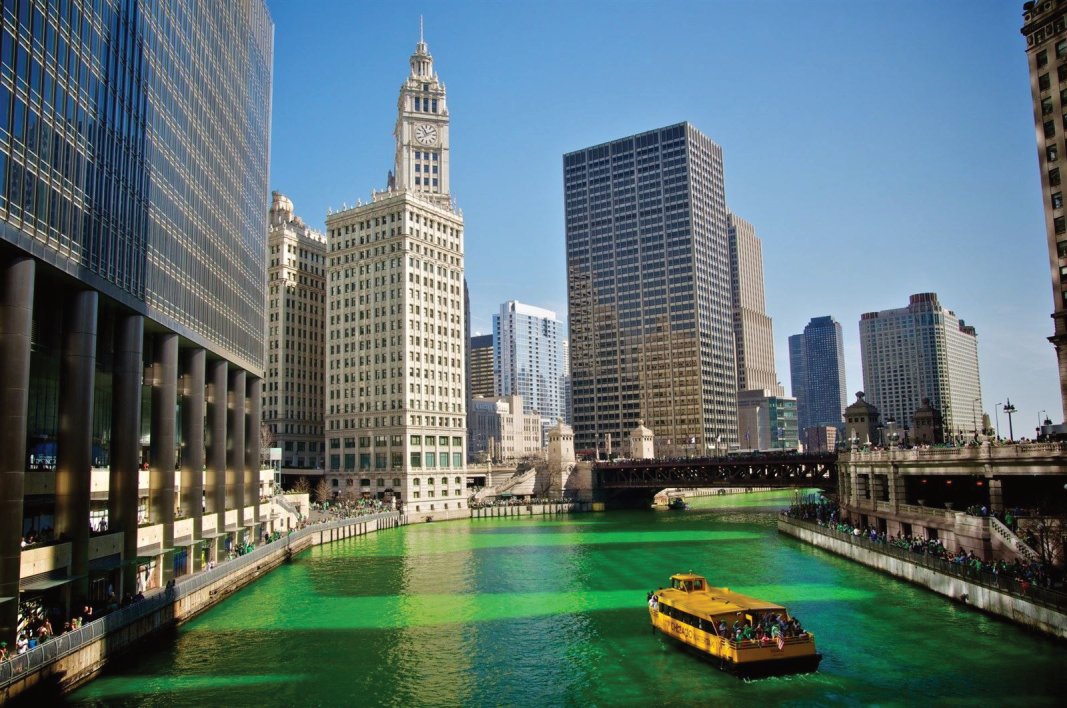 It is time to plan your
transportation service
for St. Patrick's Day 2019! This is a widely celebrated holiday in Chicago, Orland Park, Tinley Park and throughout the southwest suburbs. Here are some options for celebrating this year. 
Book your limo rental, party bus rental or car service from
Southtown Limousine
and enjoy all of the St. Patrick's Day festivities safely. Whether you are going to Chicago, Orland Park, or Tinley Park, Southtown Limousine can provide your small or large group with hassle-free, door-to-door service.
Contact us
for a custom quote or call 708-301-1787.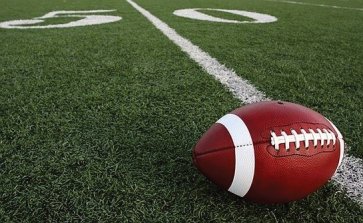 Chicago sports have been really exciting since the Chicago Bulls and Michael Jordan ran the NBA in the '90s. This Fall the excitement continues as baseball playoffs and football begin. Residents of Orland Park and the southwest suburbs can enjoy hassle-free transportation to Chicago to watch the Chicago Cubs and the Chicago Bears.
The Chicago Cubs lead the National League and look forward to a playoff run for the fourth consecutive year. MLB playoff games begin October 4, 2018. The Chicago Bears finish their preseason schedule with two home games on August 25th and 30th, followed by their season opener at Green Bay on September 9, 2018.
Residents of Orland Park, Frankfort, Mokena, New Lenox, Palos Park, Lemont, Plainfield and all of the southwest suburbs know how challenging it can be to drive into the City for a sporting event or other
Chicago events
. Traffic congestion and road construction can make for a long and stressful commute. Consider making your commute more enjoyable with car service, limo rental or party bus rental. 
Southtown Limousine offers private service for your relaxation and enjoyment. Licensed and insured drivers use the latest technology to maintain real-time updates on changes in airline schedules, traffic patterns and road closures. Our fleet of limousines, sedans and party busses provides
transportation service
options for individuals and groups of all sizes.
Contact us
today for a free custom quote or visit us online to view our
special offers
.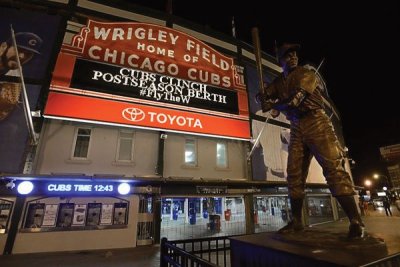 The Chicago Cubs have achieved their best record since 1935 and still have a chance to surpass their best record dating back to 1909. With that, the MLB playoffs return to Chicago this October, with the Cubs maintaining home field advantage throughout the NLDS and NLCS. 
It has been an exciting year at Wrigley Field. The team has a long list of accomplishments and hopes to add the biggest accomplishment of all - a World Series Championship. The Cubs made All- Star history when their entire infield started in the 2016 All-Star Game. Two players have surpassed 100 RBI and more than 30 home runs, and four starting pitchers are among the top 10 best ERA's in major league baseball. Add Cy Young, Gold Glove and MVP candidates and the Chicago Cubs provide fans with much to brag about.
Needless to say, October will be crazy in Chicago. If you are planning to travel to Wrigley Field for a playoff game or visit the area to cheer from a local bar and celebrate with fellow fans bleeding blue, consider Southtown Limousine for your
transportation
 options
. The Cubs first home playoff game will be Friday, October 7th. See the rest of the playoff schedule
here
 and book your car service, limo rental or party bus rental now.
Contact Southtown Limousine
for rates from Tinley Park, Palos Heights, Lemont, Plainfield, Frankfort, Orland Park, Mokena and all of the southwest suburbs down to Chicago and Wrigleyville.
Travel safely with Southtown Limousine and enjoy playoff baseball with family, friends and clients. Inquire about corporate accounts and all of Southtown Limousine's
transportation services
.
Call today
.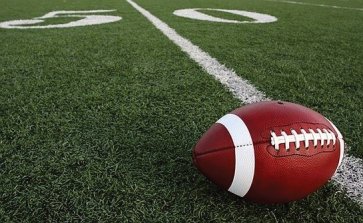 Although the end of summer and return to school are disappointing, the fall season in Chicagoland brings pleasant weather, beautiful color and a new season of football and festivals. The Chicago Bears home opener against the Philadelphia Eagles will be a Monday night game on September 19, 2016! Three more home games take place in October including another Monday night game on Halloween. See the full
schedule
.
From the NCAA Big Ten Conference, the Northwestern Wildcats host home games on four Saturdays in September, starting with their home opener on September 3, 2016, against Western Michigan. Find the Northwestern schedule
here
.
Commuting from Orland Park, Palos Heights, Frankfort, Mokena, Tinley Park, or surrounding suburbs to Soldier Field or Ryan Field in Evanston can be stressful and time consuming. Limousine service, car service or
party bus rental
from Southtown Limousine will provide safe, reliable and stress-free
transportation
so that you can relax and enjoy the game.
Fall also brings a variety of festivals and outdoor activities to Chicago. There is no shortage of fun to be had from the Chicago Jazz Festival, Windy City Wine Festival, Venetian Night, Oktoberfest Chicago, and many Halloween activities throughout Chicago and surrounding suburbs. Learn more about community
events
to attend.
Traveling with
Southtown Limousine
will not only save time and money, but can be a special treat for family or date night and the safest option for those partaking in beer and wine festivals. Residents of Lemont, New Lenox, Plainfield, Lockport, Palos Park, Orland Park and Tinley Park can get to the game or festival easily with car service, limo rental and party bus rental from Southtown Limousine.
Contact us
today for a quote for visit our website for
special offers.
By the time March arrives in Chicago, the winter blues are in full swing right along with cabin fever! Luckily, there are numerous festivals, parades and events that will get your blood flowing and bring you out of hibernation.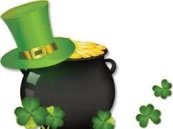 Chicago is celebrating St. Patrick's Day the weekend of March 12 and 13, 2016. The main events of course, are
Chicago's St. Patrick's Parade
along the green Chicago River, and the
South Side Irish Parade
. For those ready to get back to outdoor exercise, check out the
Get Lucky
half marathon, 14k, and 7k that begin at Soldier Field. 
The Irish American Heritage Center is hosting a
St. Patrick's Festival
on Saturday, March 12th, celebrating all things Irish. This family festival includes Irish music, dance, food, arts and crafts and children's activities, all under one roof.
But there is more to enjoy in Chicago during March!  This year, March Madness returns to the
United Center
, with the Midwest Regional, March 25th and 27th. Enjoy exciting NCAA Men's Basketball playoffs live!  Numerous additional activities throughout Chicagoland in March include the World of Wheels custom car show, the Geneva Film Festival, St. Patrick's bar crawls, the Chicago Flower and Garden Show, and even community Easter egg hunts. Learn more about these
March events
 online.
Chicago area residents consider transportation, lodging in summer concert and festival planning.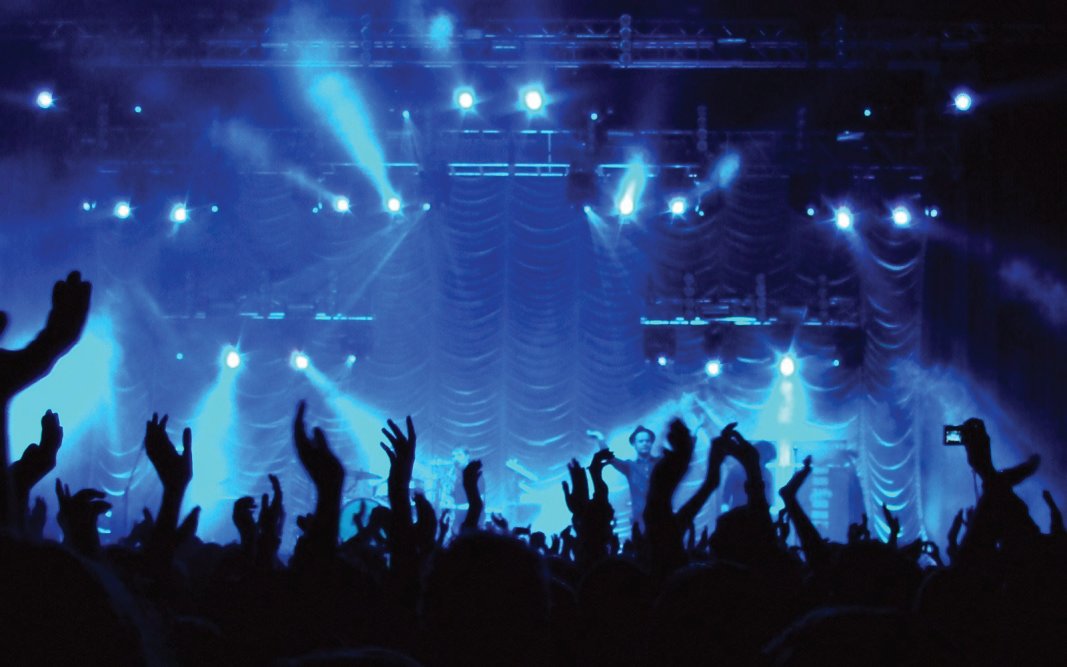 Spring has finally arrived in Chicago!  Along with the warm weather comes Chicago Cubs and Chicago White Sox baseball and a full lineup of the best concerts from top performers. 
Lady Gaga, Katy Perry, James Taylor, Bruno Mars, Tim McGraw, Jimmy Buffet, Dave Matthews, Train, & Carrie Underwood are just a few of the top names to be headlining Chicago concerts this summer.  There are too many blockbuster events to list, so visit the
City of Chicago 2014 Festival and Events
website for links to all of Chicago's festival schedules. The Southtown Limousine website also keeps an
updated list
of upcoming concerts, sporting events, and Chicago theater to help guests plan a safe and hassle-free day or night on the town. 
Locals understand that commuting into and out of the city can be expensive and frustrating. Summer attracts the most visitors to Chicago, with temperatures hovering near 90 degrees and the city boasting beaches, outdoor festivals, and free concerts in Grant Park, along with two MLB teams. There is no shortage of fun to be had in Chicago during summertime!
Good hotel deals are hard to come by during the summer so make reservations at least a month in advance and call 877-CHICAGO to check convention dates that could raise hotel prices. The next step is to book your party bus rental, limo rental, or charter car service for Chicago transportation.
Southtown Limousine
provides private rides to all of the best venues from the southwest suburbs and throughout Chicagoland. Let a professional driver stay on top of traffic reports and provide you and your group with safe, reliable door-to-door Chicago transportation service. 
A little planning will go a long way towards summer fun in Chicago. Check the Festival and Events Schedule, buy tickets for paid events, reserve your hotel room, and book your transportation, and your family will be set to enjoy all that Chicago has to offer!
You would never know by the weather, but
St. Patrick's Day 2014
is right around the corner and Chicago has a full lineup of events planned to help celebrate the holiday.
St. Patrick's Day is the unofficial start to the spring/summer season in Chicago.  After we dye the Chicago River green, drink green beer for days, and dance in the streets, we can look forward to opening day at U.S. Cellular Field and Wrigley Field, Cinco de Mayo celebrations, and Bike the Drive.  This year, we can enjoy extra celebrations as Wrigley Field celebrates 100 years and Millennium Park turns 10 years old.
As you make your plans for St. Patrick's Day, spring break, opening day of baseball, and Memorial Day, consider the advantages of car service and Chicago limo transportation.  A Chicago limo rental or party bus rental allows you to relax, enjoy the day, and arrive safely.  Southtown Limousine provides charter service, limousine transportation and party bus rental throughout Chicago and the surrounding suburbs.  Our professional drivers, private rides, and
beautiful new fleet
provide you with the best options for safe, reliable and convenient transportation to all of your
Chicago events
. 
Contact us
today to book your Chicago limo service.
Who needs New York? Chicago provides plenty of top theater options and tickets make great holiday gifts!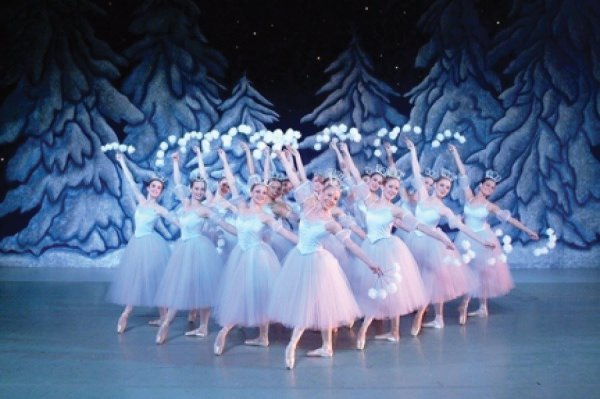 The Joffrey Ballet returns with the annual holiday classic, The Nutcracker, performing at the Chicago Auditorium Theatre in the South Loop. Starting December 6th you can choose from performances Thursday-Sunday.
Keeping with the holiday theme, Elf the Musical runs November 26-December 15 at the Cadillac Palace Theatre.  Take the family to enjoy this goofy and endearing story and discover your inner ELF!
Receiving much acclaim is Million Dollar Quartet, sharing the legendary story of a one night jam session in Nashville comprised of Elvis, Johnny Cash, Jerry Lee Lewis and Carl Perkins. Labeled "family fun," Million Dollar Quartet is in session now and runs through the holiday season at the Apollo Theater.

Wicked, celebrating its 10th anniversary on Broadway, has returned to Chicago at the Oriental Theatre, AKA, Ford Center for the Performing Arts. Wicked opens tomorrow, October 30th and runs through December 21st. Evening performances are available Tuesday-Saturday, with matinees Wednesday, Friday, Saturday and Sunday.
Of course Chicago locals and tourists are always able to enjoy the Civic Opera House and Chicago Symphony Orchestra, conveniently located in the Loop near some of the country's best restaurants.

Whether you're planning to enjoy a Chicago theater event with family and friends, or have a great ticket gift idea, consider a package that includes dinner and high class transportation to and from the show. Visit
Broadway in Chicago
to see a list of Chicago performance options, with links to local restaurants and hotels. Contact
Southtown Limousine
for Chicago limo transportation and party bus rental to and from the Chicago suburbs.  Check out Southtown Limousine's
Special Offers
for additional savings.
Although the summer Chicago events schedule is in full swing, with Cubs games, White Sox games and plenty of concerts lined up, it's not too early to start thinking about Chicago Bears football.  The first preseason home game is on August 15 against the Chargers with a second game on August 29 versus the visiting Browns.  The regular season home opener is Sunday, September 8 against another Ohio team, the Bengals, with a 12:00 noon kickoff.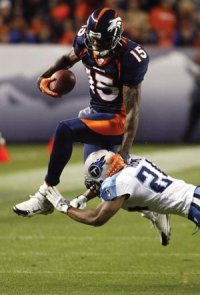 The addition of Martellus Bennet will take some of the heat off Brandon Marshall and provide a much needed receiver option for Cutler.  Marshall managed 1,500 yards and 11 TDs despite mostly double coverage last year, so if Cutler can stay vertical, Marshall and Bennet could each be in for 1,000+ yard seasons.   However, there are still big concerns for the Bears this year.  Alshon Jeffery and Earl Bennett have been sporadic wide receivers at best and injuries are a concern for both players. Cutler has only played 16 games in three of his seven seasons. 
Having McCown and Matt Blanchard as backups could end up being a problem.  Finally, a tough schedule has the team facing many pass happy offenses this year and the secondary will need to create turnovers to keep the Bears in games.

Early predictions have Dallas, Carolina and Pittsburgh as potential comeback teams making the playoffs this year.  Can the Bears be added to that list?  Fans know that win or lose, Soldier Field is the place to be on Sunday Funday!  Soldier Field is known for great tailgating.  Fans pull out all the stops with tents, grills, and plenty of pre-game fun.  The Designated Driver Program allows fans to sign up at any of the eight Fan Services booths at Soldier Field.  DD's receive a complimentary soft drink and are entered into a drawing for a trip to the Super Bowl or Pro Bowl.  Each game one lucky fan is selected as the Designated Driver of the Game and wins $50 to spend in the Bears Pro Shop!

Another way to enjoy Bears games at Soldier Field safely is to take limousine or party bus transportation from Southtown Limousine.  Chicago limo rental from the suburbs to Soldier Field begins at $160 round trip for up to 10 people.  Party buses come in a variety of sizes for groups large and small.  Begin the celebration while you're sitting and traffic and benefit from door-to-door service – no looking for parking, no long walks to the stadium entrance.

Visit Southtown Limousine's
special offers page
for coupons and discounts.  Check for Chicago Bears schedule updates on Southtown Limousine's
Chicago events page
, along with schedules for other Chicago events including Cubs and White Sox games and live concerts.
/